Why You Might Need Bone Grafting Before Implant Surgery?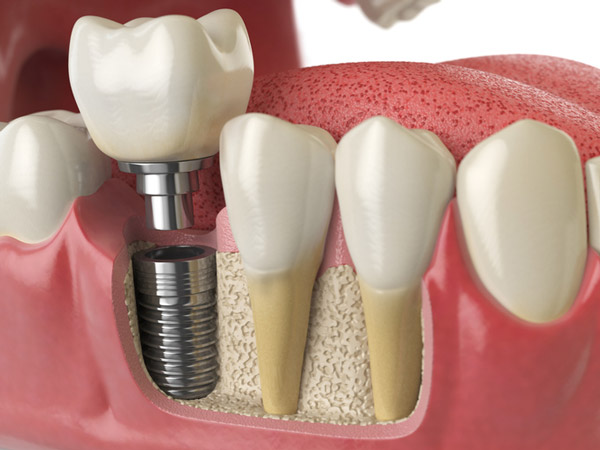 Dental implants are the go-to tooth replacement option today because they provide long-lasting, natural-looking, stable, and highly functional replacement teeth. Some people needing dental implants, may, however, not be candidates for these restorations. If insufficient bone is found, then an oral surgeon may first have to conduct bone grafting. Otherwise, having dental implants mounted into a jawbone with insufficient bone could risk implant failure.


Why Bone Grafting

The reason a dental specialist will do bone grafting is to rebuild or augment the jawbone if it's insufficient. Gone grafting is done when a patient has insufficient bone mass to allow safe and proper restorative treatment. During bone grafting, an oral surgeon picks bone material from the body or uses synthetic material to place it in the defective area. The body slowly mends the bone grafting together via osseointegration to reinstate a stronger foundation for dental implant mounting. Bone grafting provides many benefits during implant placement including:


Adequate Implant Support

When you receive a bone grafting procedure, your mouth has sufficient bone to anchor the implants safely and securely. Your implant won't fall or fail to fuse properly with the bone because there is enough bone mass.


Stability and Functionality

Bone grafting ensures that you have a more stable and functional mouth. As such, your chewing capabilities are enhanced while also improving your oral health.


Prevents Further Atrophy

Bone grafting along with dental implants work together to simulate the jawbone. As such, your jawbone's health is preserved, which means that there is no further bone loss likely to occur.


Preserves Jaw Features

Dental implants and bone grafting help preserve the jawbone structure and features. You won't likely have that sunken-in facial look that is likely to arise when bone loss or resorption occurs. You will be able to speak and chew properly and maintain your natural facial features.

Visit our oral surgeon today if you plan to get dental implants. Our surgeon would want to see that you have adequate bone mass for tooth implants.