Tooth Extraction Naperville IL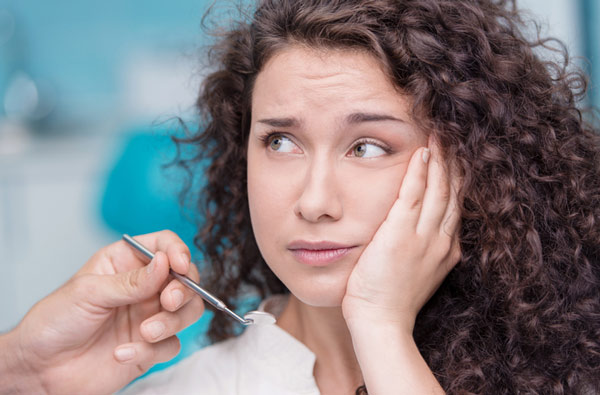 It is sometimes necessary to have teeth extracted in adulthood. This is a safe, relatively quick, and routine procedure that our team at Wheaton Oral Surgery provides at Naperville office.

While removing emerged teeth is a simple procedure, extracting broken or impacted teeth requires a more involved process. Here's what you can expect from a tooth extraction procedure from Dr. Scherer and how to prepare for it.


Why Would I Need Tooth Extraction?

There are a variety of reasons you may need tooth removal.


| | |
| --- | --- |
| • | Excessive tooth decay is a common condition that can require extraction, especially when there is an advanced infection in the tooth. |
| • | Overcrowding is also a prevalent reason for tooth extraction because it can negatively affect your bite and/or make it difficult to perform oral hygiene effectively. Overcrowding can also be quite painful. |
| • | In addition, it's often necessary to extract teeth to prepare for orthodontic treatment. This is typically because we need to make space for other teeth to shift into place. |
| • | Undergoing chemotherapy is another unfortunate reason for tooth extraction. It's necessary in such a case to remove compromised teeth to keep the mouth healthy against a weak immune system. |
What Are the Types of Tooth Extraction?

The type of extraction we perform will depend on the tooth's location, size, shape, and position. Based on these characteristics, we will classify your extraction as simple or surgical.

A simple procedure involves removing a visible tooth that can be extracted in one piece. In contrast, surgical tooth removal is more complicated and involves removing gum tissue and/or bone. It's not uncommon for us to need to remove your tooth in pieces during a surgical procedure.

Another common type of extraction procedure involves the removal of wisdom teeth. These are the last teeth to emerge and often are the first teeth removed. This is because they are impacted, or below the gum tissue, in many people. Impaction can cause pain and swelling that is easily removed with wisdom tooth extraction in a single office visit.


What Is the Tooth Extraction Procedure?

Prior to the extraction procedure, we will X-ray the area to be treated to evaluate the angle and curvature of your tooth's roots.

Then, we will administer either a local or general anesthetic, depending on the type of procedure needed. We can also give you general anesthesia if you have significant dental fears.

In the case that a tooth is impacted, we will need to cut into your gum tissue and/or remove any obstructing bone.

You should feel no pain during a tooth extraction, but you can expect to feel some pressure against your tooth. Also, you may hear grinding or the cracking of teeth or bone. Because some people can find this especially distressing, we are always willing to administer a general anesthetic if it will encourage you to go through with the procedure despite your fears.

Following extraction, we may need to stitch the treated area. We will also perform procedures to control any bleeding at this time. Then, we will place a layer of gauze over the extraction site and have you bite gently down to absorb any blood and begin the clotting process.


Schedule with Your Naperville Oral Surgeon!

If you believe you may need to have teeth extracted, Wheaton Oral Surgery is here to answer any questions and to ease your concerns. Feel free to call us at (331) 204-0314 to schedule a consultation.