Dental Implant FAQ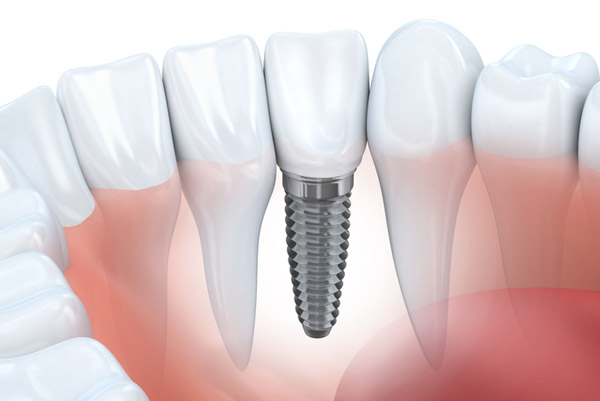 What are dental implants?

Dental implants are replacements for tooth roots that are typically made of titanium and are surgically secured into your jawbone. They also consist of abutments, or connecters, that are built into the top of them. This allows for replacement teeth to be fused to the implants.


can you get dental implants if you have bone loss?

This is a common question at Wheaton Oral Surgery. Although you may not initially have enough bone to get implants, we can either alter your existing bone or use bone grafting to prepare your mouth for dental implants. We also recommend getting a digital or 3D x-ray to measure how much of your jawbone exists or is missing.


What are the benefits of dental implants?

Dental implants have become a preferred treatment for tooth loss for the many benefits they provide.

| | |
| --- | --- |
| • | They are a long-term, durable solution that has a high success rate, |
| • | They look, feel, and function like your natural teeth. |
| • | They are permanent fixtures, as opposed to removable dentures. |
| • | They don't affect the surrounding teeth like dental bridges can. |
Can any dentist perform a dental implant procedure?

Because dental implants are such sophisticated devices, they must be positioned carefully to minimize implant failure or other complications. To get the best results, it's important to choose an oral surgeon experienced with dental implants, like Michael S. Scherer, D.D.S., M.D. those at our office. Our staff has the proper training, education, and competence needed to perform a successful dental implant procedure.


Are dental implants safe?

Dental implants have been used for over half a century and are both safe and effective. As with any surgical procedure, however, there is a chance of rare complications. Although, choosing to turn to us for your implants will ensure skillful placement and minimize or eliminate any risks. We will thoroughly review your medical history and any practices that could impact the success of the procedure, such as smoking or heavy consumption of alcohol.


Does it hurt to get dental implants?

Due to local anesthesia and several options for sedation during a dental implant procedure, most patients report that they have a pain-free and stressless experience. In addition, you'll likely be able to return to work and your daily activities the very next day.


How do you care for dental implants?

Dental implants can last for decades with proper care. The good news is that they need no special care, only routine personal care like brushing and flossing twice daily. It's still important to receive regular professional cleanings as well.


How long is the dental implant procedure?

Each patient's dental implant procedure will vary in duration. After we complete diagnostics, we will provide you with a customized treatment plan that includes an estimated amount of time it will take to complete your procedure. Total treatment time will depend on your dental and medical history, the health and amount of your existing jawbone, and the techniques and materials used.

If you would like to learn more about the advantages of dental implants over other restorative dental procedures, give Wheaton Oral Surgery a call at (331) 204-0314 for more information.