Sedation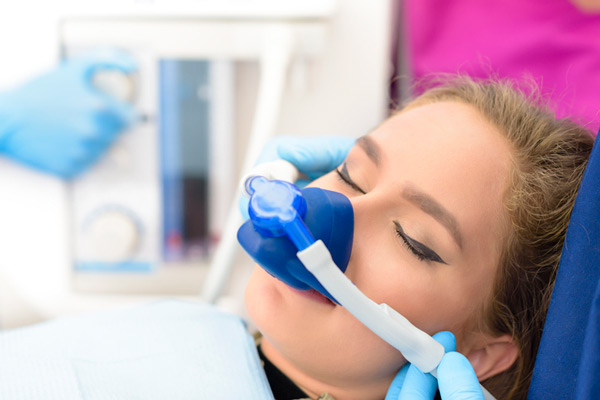 If the idea of undergoing dental procedures makes you especially nervous or anxious, you'll be glad to know that sedation in dentistry has come a long way. From fillings to root canals and extractions to dental implants, there are various sedation options to make these procedures less daunting, painful, and stressful. At Wheaton Oral Surgery, we offer all types of sedation methods for any dental treatment imaginable.


What Are Sedation Dentistry and Unconscious Dentistry?

Sedation dentistry involves the use of sedative medications to induce relaxation. It is different from unconscious dentistry in that it does not use general anesthesia to make patients completely asleep. While these types of dentistry differ in this way, they are both designed to help patients overcome dental phobias. Not only can sedation or complete unconsciousness make patients more relaxed, they can make procedures less memorable if even memorable at all.


What Are the Dental Sedation Methods?

Sedation options in dentistry vary by the way in which they are administered to the patient. There are four types of sedation methods used to relax patients during various procedures. These include nitrous oxide (aka "laughing gas"), oral sedation, intravenous (IV) sedation, and general anesthesia.

Nitrous oxide is inhaled through a mask that remains on the patient throughout a procedure. It induces a sense of calmness and relaxation, but is not intended to put the patient to sleep. While sedated with nitrous oxide, they will still be able to hear requests and respond to directions. Patients breathe normally through their nose and will likely feel light-headed, as well as tingling or heaviness in their extremities. The effects of nitrous oxide wear off quickly once the mask is removed.

Oral sedation is commonly used because of its convenience and its wide acceptance by patients. It is a great method for mild to moderate dental anxiety or phobia. The goal of oral sedation is to produce only light sedation that reduces fear, leaves patients more relaxed, and helps them to be more cooperative. This method does not provide pain control or sleep sedation. Common oral sedatives include benzodiazepines like Valium, Ativan, and Halcion, or non-benzodiazepines like Ambien and Sonata.

IV sedation is injected directly into a patient's bloodstream via a vein. This is the method most commonly used for moderate to severe levels of dental phobia or dental anxiety. It provides conscious sedation that leaves patients able to respond to touch and verbal suggestions. While under IV sedation, the patient's vital bodily functions such as breathing are preserved. While IV sedation doesn't put patients completely under, they will feel groggy for a few hours after a procedure, so a friend or family member needs to drive the patient home.

The use of general anesthesia is reserved for more invasive dental procedures or surgeries that may require a short hospital stay. Patients are completely unconscious under general anesthesia and an endotracheal tube maintains respiration. Other vital bodily functions such as heart rate may also be affected with general anesthesia. There are typically important pre-operative and post-operative directions involved with this method, with recovery time being longer compared to IV sedation. This type of sedation is also often recommended for patients with severe dental phobias.

At Wheaton Oral Surgery, we understand that some patients need stronger sedation due to dental anxiety and dental phobia. We want all intimidating procedures to be as stress-free and unmemorable as possible. Call us at (331) 204-0314 to allow us to address neglected oral care due to these issues.